I believe this is the first time I have done this blog activity hosted by Dr. Tanya.
For this week's Blogging Insights edition, she wants to know what our family and friends think of our blogs.
How supportive are your family (or friends) of your blog?
They support me the right way — the way I want it. I have been blogging for ages. My first blog was in Live Journal early 2000s and I moved to this platform called Multiply.com around 2007. My sisters and I were a lot younger back then and they support me by NOT READING them at all. That's the best thing sisters can give you when you're young (early 20s) — your own space.
When I got a little older, I have moved to Blogger and started monetizing my site. My friends and family supported me with traffic. They even helped in promoting my blog because at that time, I write for stats because I was earning some cash from it.
NOW that my blog is not monetized and I do not have sponsors, I keep it at peace — away from family. My friends are the same. I have a Facebook page for momshiediaries that my friends are probably seeing floating around but given the microblogging bandwagon, I am certain that they hardly touch Safari or Chrome. I tell my family about my blog but they're like, "meh."
The one who listens to my stories, the one who knows of MisterBump, Melanie, Marcus and Micah, Sean, Fandango, Ed, Oneta among many others is my sister Fae. She listens attentively with interest as I retell the blog posts I have recently read or the interactions thereafter. For me, that's the best support she can give me because I don't want her randomly commenting on my blog either. I mean, same with her SMULE account. I never dared comment on her posts. As for Reddit, we both believe we're anonymous, but I so know who she is (her handle's a giveaway)… and I guess she does know of mine too.
So yeah… we're supportive that way. We don't burst our bubbles 😀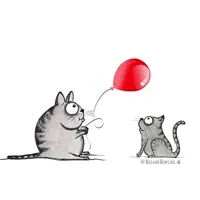 Do they do anything to help with your blogging efforts?
No. They don't. They keep a safe distance.
Do they read your work and offer a critique, if so, how do you react to it?
We don't really discuss this matter. I assume that they do not read because that's how I like it. Nah, I don't think they read it. I mean I have no secrets and I practically tell them everything about what I write in my blog but I'd prefer that they do not.
If ever that they read it, they won't ever offer a critique. That I am sure because I had an FB breakdown last year (hence the deletion of my personal account) and they never said a word right after. Like it never happened. LOL.
We are weird that way.