I heard there's a Haiyan type super storm that has entered the Philippines and it's called Typhoon Goni!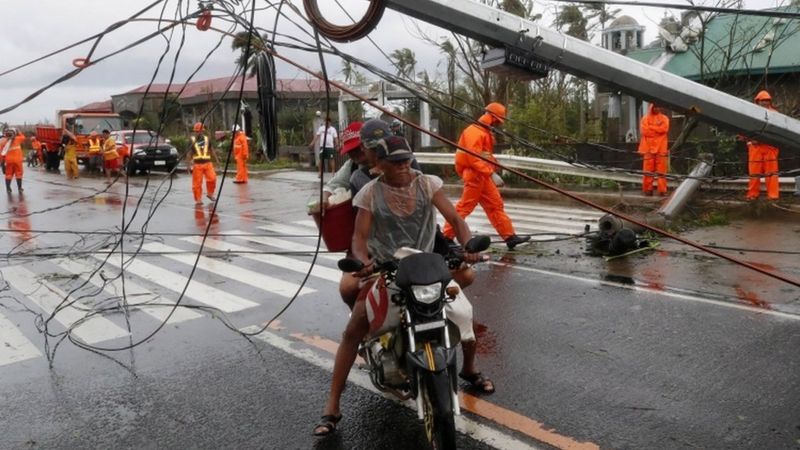 Covid won't stop people from gathering in cemeteries but a super typhoon would. People are evacuating from their homes. I hope and pray that Filipinos remain safe! I pray that their homes be spared from the floods and thunderstorms.
The Philippines starts November with a blast!
All Saint's Day is called Undas in the Philippines. It is a national holiday that extends up to November 2, which is the All Soul's Day. For kids and teens, Undas is one of the most celebrated occasions because everyone is at the cemetery to visit their loved ones and I mean, literally everyone because half our municipality used to share one cemetery that is right behind our house. People would joke about our living next to graveyards, thankfully, my grandmother's mango farm separated our home from the burial grounds for years UNTIL mid to late 90's, when a private company purchased it and turned it into a private cemetery. They also bought the nearby areas for expansion. I guess we cannot escape the dead. We are now closer than ever.
Undas becomes like a grand alumni homecoming! People reunite with one another after not being together for ages! Back in my early college years, I remember "dressing to death" because my high school classmates would see me — it mattered back then.
We will gather at the classiest mausoleum my childhood friend's family owns. It had 3 bedrooms haha. We host a small soirée over there. They do not allow liquor because back when it was allowed, people got so rowdy and engaged into fights that had led into more bodies residing the cemetery. While it was prohibited, some people would slip it in — people love them contrabands! It was crazy! Undas in the Philippines is really crazy!